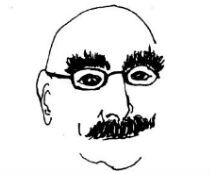 Bob talks about the issues that affect our lives on a daily basis from a purely Libertarian standpoint. He believes in small government, less taxes and greater personal freedom.
Check out his podcast feed here.
Show Links:
Sponsored By:
---
Bob Zadek is the host of The Bob Zadek Show, the longest running libertarian talk show in California – broadcast live on 860 AM, KTRB – The Answer (as well as 1380AM in Sacramento and 1590 in Seattle), every Sunday at 8am.
Bob talks about the issues that affect our lives on a daily basis from a purely libertarian standpoint. He believes in small government, fewer taxes, and greater personal freedom.
America has lost its way, but it cannot and does not need to be reinvented. Our founders were correct about their approach to government, as were John Locke, Adam Smith and the other great political philosophers who influenced them. The country's first principles are economic and social freedom, republicanism, the rule of law, and liberty. Bob believes we must take the best of our founding principles and work from them because a country without principles is just a land mass.
He recently released an ebook of his best interviews, Secret Sauce: The Founders' Original Recipe for Limited American Democracy, featuring insights from eight top scholars on where the American experiment with constitutionally-limited democracy went wrong.
Bob has been practicing finance law for 50 years, is listed in "The Best Lawyers In America," and has been awarded the highest rating for Ethical Standards and Legal Ability by Peer Reviewed Martindale Hubbell. He holds a law degree and a Master's degree in Law from NYU School of Law and is a Charter Fellow in the American College of Commercial Finance Lawyers, Past President of the Association of Commercial Finance Attorneys, Past Chair of the 1,500 member Commercial Finance Committee of the Business Law Section of the American Bar Association, and Past Chair of the California State Bar UCC Committee.
He has been retained as an expert witness in more than 25 cases dealing with finance law. As an entrepreneur, he created and now manages Lenders Funding LLC, which makes and participates in loans to small business.
Bob's passions are American history, entrepreneurism, libertarianism, and his number one fan and significant other Anne.