Call the show at (800) 472-8305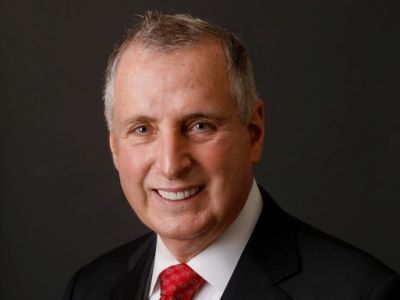 Don't Invest and Forget with Pat Vitucci
Pat Vitucci has been a leader in the financial services industry for more than 30 years. He has shared the message of his book "Don't Invest and Forget™" with a wide audience through his radio program and live seminars throughout the Bay Area. Pat's mission is to help listeners understand the world of money, retirement planning and all things related to your financial life. The latest financial news and market analysis rounds out this lively hour each week.
Show Links:
---
Pat Vitucci is the Founder & CEO of Vitucci & Associates, speaker, author and radio host. Pat has been a leader in the financial services industry for more than 30 years. He shares his message of proactive, goals-based financial planning with a wide audience throughout the Bay Area with his weekly radio show, television programs, and live seminars. He is also a popular guest speaker at conferences and workshops. Pat is the author of Don't Invest and Forget™, which outlines the importance of having a comprehensive financial plan – and how to start building one.
Pat's mission as an advisor and leader is to help Vitucci & Associates clients align their portfolios with their priorities while mitigating risk and discovering new opportunities. Using a combination of strategies and solutions, his team of qualified planners provides comprehensive financial planning and investment management to individuals and families, with priorities ranging from retirement to legacy planning.
Vitucci & Associates has been helping clients in the Greater Bay Area plan ahead to achieve their financial dreams for over three decades. Our goals-based approach fosters long-term relationships with each client and rests on an ongoing commitment to providing steady and trustworthy advice throughout your financial life.
Our team comprises a group of enthusiastic and dedicated professionals. Many of our advisors have earned the CFP® (Certified Financial Planner™), ChFC® (Chartered Financial Consultant) and/or CLU® (Chartered Life Underwriter) designations, and our exceptionally knowledgeable and reliable support staff provide seamless and personalized service.
Our responsibility is to help remove the mystery and alleviate the stress associated with financial planning and investing. Whether it's college planning for your children or retirement planning for yourself, navigating the options can be downright confusing: it's our mission to help you understand the options and find prudent ways to help make your dreams a reality.