"Wrath of Man" Review: A stylistic new thriller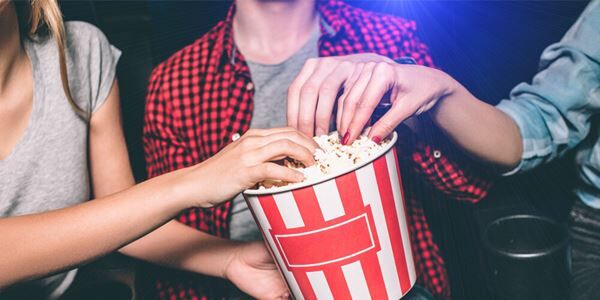 By John Hanlon
The new Guy Ritchie drama Wrath of Man provides a great vehicle for superstar Jason Statham. It combines the stylistic flair that Ritchie is known for with the intense drive of Statham, who knows how to command the screen as an action hero. Like The Gentlemen (Ritchie's compelling 2019 film), the feature plays with time moving back and forward to reveal its characters but this story is more focused and grounded.
Adapted from the French film Le Convoyeur (which was written by Nicolas Boukhrief and Eric Besnard), the screenplay here was co-written by Ritchie, Marn Davies and Ivan Atkinson.
The first scene focuses on the robbery of a security truck packed with money. In this scene, Ritchie focuses the camera of one part of the action and leaves the rest up to the audience's imagination. A few weeks after the robbery, an enigmatic man nicknamed H (Jason Statham) earns a position with the security company. Undeterred by the recent attack on a security truck, H seems indifferent to many of his co-workers but quickly proves himself when his security van comes under attack.
After the main story is set, director Ritchie uses flashbacks to reveal a few back stories. Not only is H's story realized through flashbacks, Ritchie also uses them to reveal the back story of a group of thieves who play an important role in the action-packed third act.
The story only tells part of H's history though. As with John Wick (the action film that launched a franchise for Keanu Reeves), there are elements here hinting at larger stories about H's past. There's enough here to understand H's motivations in this particular story but there's also a lot that could be unpacked in future installments. Andy Garcia even appears briefly as a man who understands H and gives him the time and leverage to do what he needs.
In many of H's flashbacks, cinematographer Alan Stewart plays around with light, highlighting the heroes while darkening the world around some of the villains. There's a darkness around H — as his co-workers note — but there's also a light around him at times, revealing the shades of grey surrounding his character.
Even though Statham is the main character here, the story takes its time to showcase a few supporting players. From H's supervisor Bullet (Holt McCallany) to a young security truck driver nicknamed Boy Sweat Dave (Josh Hartnett) to the villainous Jan (Scott Eastwood), the feature takes the time to understand these characters. When the final act plays out, the fate of these characters feels important because they've been fleshed-out.
Wrath of Man will likely please fans of Jason Statham, who will enjoy the action scenes showcasing the lead as a tough-as-nails hero taking on bad guys. However, the film never makes him into an unstoppable force and there are periods here where H takes a back seat to the other characters. Instead of focusing on one action here, Ritchie opts to tell a bigger story, combining stylistic flair with a strong plot and memorable characters.