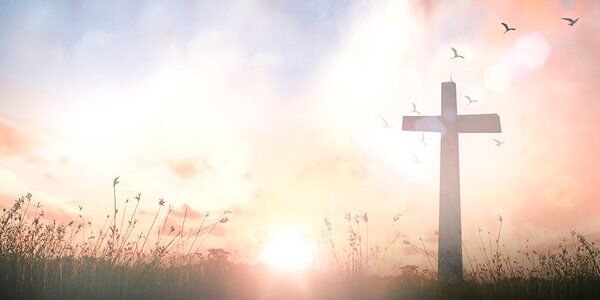 By John Hanlon
In his newest film Overcomer, Alex and Stephen Kendrick — brothers who previously collaborated on films like War Room and Fireproof — explore the concept of overcoming complicated obstacles. Director Alex Kendrick, who co-wrote the script with Stephen, once again brings his faith to the big screen in an uplifting story about forgiveness and fatherhood. Unlike some of their previous features, this new drama isn't as easy to characterize.
The film starts out as the story of a small town with a major loss. In the film's opening moments, teacher/ basketball coach John Harrison (Alex Kendrick) learns that a major plant in the community is closing. That plant provided many of the jobs in the tight-knit town of 24,000.
A few months later, that closure has led to a massive population change. The budding community has dwindled with families leaving town in search of jobs. With fewer coaches and teachers on staff, John begrudgingly becomes his school's cross country coach. He doesn't know much about the sport. To make the situation even worse, only one person seems interested in joining the team. Hannah Scott (Aryn Wright-Thompson), a shy student living with her grandmother, stands alone at tryouts.
Early on, the story focuses on John as he learns to coach a one-person team. Relying on Thomas Hill (Cameron Arnett), a hospital patient he inadvertently met, John eventually learns more about the sport itself.
There's an earnestness in the dialogue that seems typical for the Kendrick brothers, whose focus on faith and redemption carry through to their cinematic endeavors. John's budding friendship with Thomas leads them to a solid relationship while John also becomes a better person by relying more on his wife and children.
Halfway through the new film, there's a major (but somewhat obvious) turning point that sets up the latter half of the story. That point pushes the feature in a new direction, one that sometimes undercuts what came before it.
While the story's outcome seems obvious from that revelation onward, its path is less so.
In some of their earlier works, the Kendrick brothers lit a path and then followed the characters along that straightforward path. In War Room, for instance, the path led a struggling couple towards finding God through prayer. There were some twists and turns in that story but its focus was clear. Overcomer doesn't have that same path to walk on. Instead, the narrative seems to be going in one direction and then changes direction suddenly, moving the story away from the character of John and focusing more on Hannah and her own journey.
The results are undeniably mixed. The way the story transitions awkwardly from one story to another makes the earlier proceedings less important to the narrative. What seemed like a strong introduction to a plot focused on a town coming together after a massive layoff becomes something of an afterthought as the story moves forward. It's as if the script was dramatically altered during production itself, leading to a movie with two parts that never fully come together.
The feature's latter half does admittedly have some merit. Even though the audience may know where the story is headed, the execution leads to a rousing climax. There are some strong emotional moments here showing the power of persistence and forgiveness. Although the scripts' focus on faith is a little heavy-handed, it handles some of its toughest moments with grace and heart.
Fans of the Kendrick brothers will likely be satisfied by the conclusion. The path to get through wasn't a straight one but the story does ultimately get to its deeper lesson. In hindsight though, it's unfortunate though that the film's premise though seems to get thrown away along the way.