"Evil" Review: Supernatural drama explores demonic possessions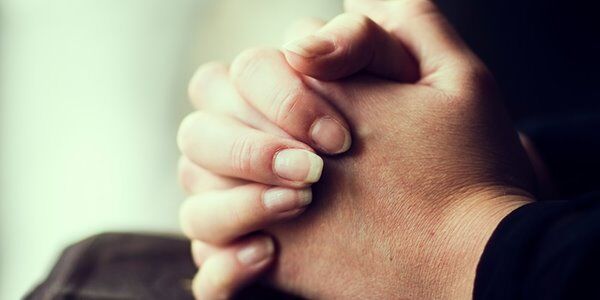 By John Hanlon
The new series Evil takes a page from the Netflix drama Mindhunter. In the series opener, a forensic psychologist named Kristen Bouchard (Katja Herbers) interviews an imprisoned killer. Bouchard attempts to understand the criminal and his or her background. She uses that analysis to testify — usually for the prosecution — about the psychological mindset of the accused.
It's in this line of work that Bouchard meets David Acosta (Mike Colter), a priest in training. Alongside an assistant named Ben Shakir (Aasif Mandvi), Acosta works for the Catholic Church and investigates unexplained phenomenon. He helps determine if a possession is occurring and if an exorcism may be warranted. Bouchard and Acosta eventually partner up — she's a skeptic, he's more open to the supernatural world — and the duo look into cases revolving around spirits or possessions.
The partnership works well partially because creators Michelle and Robert King don't rely on the clichés that oftentimes accompany one like this. Considering that Bouchard is a married mother of four and Acosta is in training to become a priest, the usual romantic undertones are minimal. Instead, there's a focus on the story itself.
The show sets it up for Bouchard to be the religious cynic (she's a former Catholic) while Acosta's more open to the concept of demonic possession. However, the program is more nuanced than that, offering up arguments for both viewpoints. The characters don't come off as simple caricatures fulfilling their roles for the plot.
Instead, the characters feel naturally into the story. Both Colter and Herbers bring a natural lived-in ease to their characters. Bouchard can be tough in the courtroom and in the interrogation room but she's also a sweet Mom who's raising her four young daughters while her husband helps guide people up Mount Everest. Acosta knows that his beliefs aren't shared by everyone — and he's open for debate — but his faith seems strong and persistent.
That nuance unfortunately moves to the backburner when Bouchard starts getting visited by a talkative demon in the middle of the night. The solid program makes a big misstep in the creation of a wise-cracking monster that visits Bouchard and climbs into her bed. "Hi. George is the name," it says introducing itself.
At first, this creature seems terrifying. When it acts up though — urinating in the corner of the room, for instance — it becomes a cartoonish figure, who undercuts the show's darker impulses.
Aside from the demon (who never quite fits in), Evil does offer some contemporary relevance that makes it noteworthy. Late in the story, it's noted that evil has always been around but it has the potential to spread more easily now through social media. If the show can focus on concepts like that and solid stories, it can hopefully build up an audience.