"Carol's Second Act" Review: Patricia Heaton sitcom has its charms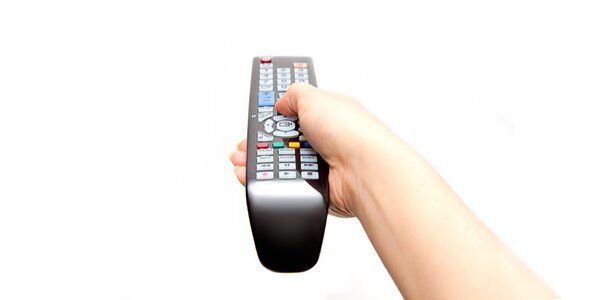 By John Hanlon
Patricia Heaton is well-known for her performances as a frazzled mother leading her family through some tricky situations. The two-time Emmy winner served as a matriarch on the long-running sitcoms Everybody Loves Raymond and The Middle. In her newest show Carol's Second Act, Heaton takes center stage in a workplace comedy about doctors-in-training. Her maternal instincts still come into play through and it's interesting to see her settle into this new role.
The program features Heaton as the titular character, a woman beginning her medical internship at a hospital. Left by her husband, the high school science teacher started studying medicine and the show's pilot shows her transition into the hospital.
Many of the early jokes here rely on Carol's age and how her decision to become a doctor has piqued the interest of doctors and medical professionals. Nobody seems to understand her choice. Created by Emily Halpern and Sarah Haskins, the program pokes fun at Carol but instead of pushing her down, it only pushes the main character forward.
It's here where Heaton really shines through. The actress brings an exuberant energy and enthusiasm to her character, imbuing the intern with great charm and an optimistic outlook. Carol doesn't follow directions easily — she's used to giving them — and she's oftentimes left with more tedious assignments because of that. Carol though has a way of playing those criticisms to her advantage noting, "I'm getting tired of being treated like a meddling old lady. I am a meddling old doctor."
The supporting cast features some solid choices. Ito Aghayere portrays the overworked Dr. Maya Jacobs, who oversees the interns while Jean-Luc Bilodeau, Sabrina Jalees and Lucas Neff play fellow interns. Kyle MacLachlan also appears here as Dr. Steven Frost, a well-established doctor who befriends Carol.
Despite a reliance on jokes aimed at Carol's expense, there are a few hearty laughs here and Heaton once again proves herself as a strong leading lady. She delivers some solid lines here along with some great physical comedy. Even if all of the punchlines don't work though, the program offers a lot of heart and a few nice sentimental moments that remind the viewers that the program is set in a hospital and there will be some serious moments because of that.
Carol's Second Act doesn't aspire to be a groundbreaking comedy. Instead, it delivers some solid moments and offers Heaton a vehicle for her to explore a different set of comedic skills. Once again, she does play a mother — in this case, her daughter is a pharmaceutical saleswoman — but the show isn't about that. It's about exploring a new direction in life and Carol's Second Act offers the potential to do just that.